FAQ
If your question is not answered below please
contact us.
---
How can I contact the GSA?
Please see the
contact us
page where you can contact us directly.
How do I become a GSA Tutor?
You can become a GSA Tutor by achieving GSA Tutor Status.
Individuals must:
Successfully complete a recognised and approved General Services 3 week Tutor Training Course with a recognised Senior Tutor.
A list of Tutor Courses can be found on the GSA Calendar.
Pay GSA Membership Fees on successful completion of the GSA Tutor Course and then annually.
Some Senior Tutors will include the first membership fee in the cost of the training course. Please check with your course provider.
Maintaining GSA Tutor Status
Complete and maintain a current General Services Association Tutor Portfolio.
The Portfolio will be subject to audit by a Senior Tutor on behalf of the Association at every annual Update.
Maintain full membership of the Association.
Membership fees are payable annually.
Fees are to be paid by 31st July annually in accordance with Section 5.3 of the Memorandum and Articles of the GSA.
Failure to pay will result in losing Tutor Status and membership.
Provide evidence of attendance at mandatory General Services Tutor Update Training.
Tutor Update Training should be completed on annually.
If a Tutor cannot access an Update within 12 months, Tutors have a further 3 months to complete an Update without it affecting their status.
If, after this total period of 15 months, a Tutor has been unable to complete Update Training, their Tutor status will be temporarily withdrawn until Update training has been successfully completed.
After a 2 year period without Tutor Update Training, individuals will be required to complete a full General Services Tutor Training Course.
How do I join the GSA?
Joining the GSA can be achieved in 3 simple steps:
Step 1: Create an account on the GSA website
Step 2: Attend one of our training courses.
Step 3: Pay your annual membership subscription.
I want to change my password. How can I do it?
You can change your password by going to your member profile once you are logged in.
How can I make my views heard?
It is very important for us that you make your views heard. Please go to
contact us
and submit your idea or opinion.
Can I take out a membership in joint names?
All memberships are individual or corporate. For corporate membership there is a sliding scale of costs. Please refer to the membership page.
I want to attend a conference. What do I need to do?
I want to attend a course. What do I need to do?
See the events calendar for a list of available coursed. Click on your chosen date for details of the course and contact details of the Senior Tutor running the course.
Where can I find the GSA logo?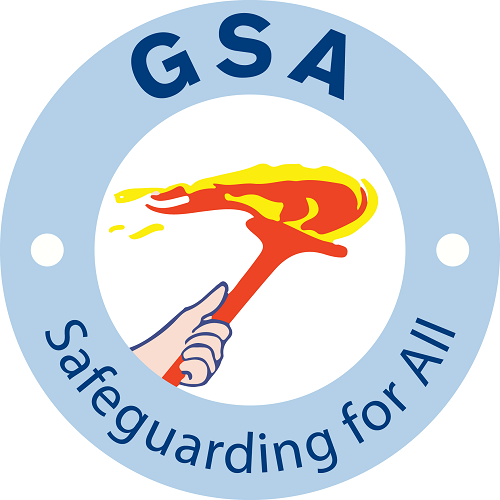 Can I use the GSA logo for training, marketing etc?
The GSA logo can be used by members for training but should not be used for individual marketing. Please contact the General Secretary or any member of the Board of Directors for further advice.
I am not a member, can I attend conferences and courses?
Non members are very welcome to attend conferences but cannot attend the Annual General Meeting held during the conference, usually at the start.
Non members can apply to attend a GSA tutors course. These ourses are advertised on the Website.
Are there any rules to follow?
The GSA is a company limited by guarantee and as such has a set of rules and regulations. The GSA also has a set of policies and position statements. These can be found in the policies section.
Who is in charge of the GSA?
The GSA is governed by a Board of Directors. The board is led by a Chair and General Secretary who are supported by a Treasurer and Board Members.
The main advisory group to the board is the Senior Tutor Group. This group is led by a Chair and Deputy Chair.
Mr. Aiden Healy is the Honorary President of the GSA.
Can a business join the GSA?
The main group memberships are drawn from health and social care. Private businesses such as nursing home groups and related enterprises can join the GSA.
Who can join the GSA?
Anybody can join the GSA but must have applied for, been accepted on and passed a recognised GSA tutors course.
What are my payment options when I renew my membership?
There are two payment options for those who joint the GSA. Firstly, individual membership and secondly, corporate membership. Both types of membership give individuals full membership rights.
Is membership refundable or transferable?
How do I inform the GSA of my new address, phone, email etc?
You can change any of your personal details using you member profile page once you are logged in.
Can I still log in after my membership has expired?
You will be able to log in to your account but you will not be able to access any of the site's content until your membership has been renewed.
Can I forward reports, documents, articles to friends and colleagues?
No. Reports, documents documents and articles on the Website are only available to members.