About Us
Welcome to the General Services Association Website. The GSA is an association of tutors. The GSA is company limited by guarantee and has been delivering training in the prevention and management of violence and aggression in health and social care since the mid 1990s. We are mainly based in healthcare and have a number of independent tutors. We have tutors throughout the United Kingdom and Eire but we also have tutors overseas. We have nearly 700 registered members. Tutor courses are run throughout the UK and Eire. They are run by a group of 30 senior tutors who have all graduated to this level following the fulfilment of a number of very exacting criteria. We hold an annual conference at venues throughout the UK. Conferences have been held in Newcastle, Edinburgh and York in recent years. We have explored subjects ranging from governmental initiatives to the experiences of service users. Throughout the rest of the website you will be able to explore the approaches we use to help prevent and manage aggression in the workplace. This website is designed in a way that you can understand how we work and how to become a tutor.
Meet The Directors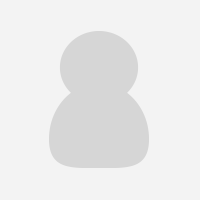 Mark Bond is from a healthcare background. He started his career in the NHS in 1992 but moved into the private sector and forensic services where he remained as a support worker/health and safety advisor until 2005. Mark qualified as a GSA tutor in May 2004 and became a Senior Tutor in 2010.He has undertaken various teaching qualification including 7302, 7407 and Cert Ed and holds a BSc in Violence Reduction from the University of South Wales. Mark joined Berkshire Healthcare in 2016 as a Personal Safety trainer after leaving South London and Maudsley NHS Foundation Trust where he worked for over 6 ½ years as an advisor in Promoting Safer and Therapeutic Services, he took up the role as leading Personal Safety trainer at Prospect Park Hospital in Reading in April 2017. Mark holds a number of other train the trainer qualifications. These include Health and Safety, First Aid at Work, Anaphylaxis, Oxygen and Various Fire qualifications including Fire Management and Fire Warden. Currently Mark is the Director responsible for collecting the injury data for the GSA, he has also completed a preceptorship pack and is due to complete a theory curriculum for GSA Tutor courses this month. Mark is currently assistant General Secretary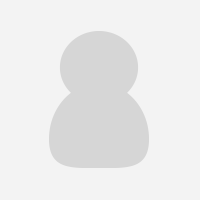 Paula has worked extensively in both the public and private sector since 1992. Her academic background is Psychology with a Post Grad Diploma in Criminal Psychology. She also has a diploma in Management and Leadership & a certificate in Project Management and has just completed a Masters in Learning & Teaching. Paula has worked in healthcare for the last 16 years and is currently the PASMAV project lead in an acute teaching Hospital. In addition to this she is also a CPR/BLS instructor and has delivered training on QQI accredited programmes and on corporate and self development programmes. She is particularly interested in behaviour and motivation and is currently undertaking research on the topic of engagement and motivation in a healthcare setting.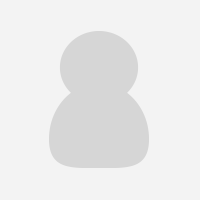 Lilias is from a nursing background, specialising initially in orthopaedics and then moving to Mental Health for the majority of her clinical career. She has been a GSA Tutor since 2002 and a Senior Tutor since 2010. Lilias joined the board of directors in 2011. She is a Violence and Aggression Prevention Advisor for NHS Highland.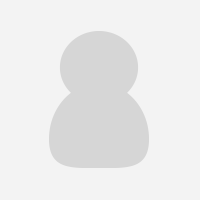 Stuart has a professional background in Psychiatric Nursing and he has been a GSA member since its inception in 1996. Stuart has been a Senior Tutor since 2000 and was elected to the Board of Directors in 2007. He has worked on the development of this website and is co-chair of the Scottish Forum. The forum meets three times per year to discuss local issues, GSA developments and share information.
John Gilmour- RMN, BSc (Hons) Professional Practice (Violence Reduction). Director & Senior Tutor (GSA).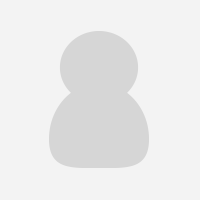 Terry has been training tutors from an extensive range of backgrounds for more than 20 years. He has a comprehensive knowledge and understanding of the factors relating to violence and aggression in secure environments. Terry has been the Management of Violence and Aggression Director for Partnerships in Care for the past eight years. He has been a GSA Directors since 2002 and has been a senior tutor since 1997. Terry has led the development of the Core Curriculum of techniques.
I have been a Specialist Nurse Practitioner at QE Facilities since December 2015; previously working in the same role for Gateshead Health NHS Foundation Trust (GHNHSFT), Queen Elizabeth Hospital in Gateshead in the North East of England. I qualified as a Registered General Nurse from Northumbria University in August 1996, (having trained in Sunderland). On qualification I commenced work at Freeman Hospital in Newcastle upon Tyne in their Renal Dialysis Unit. December 1997 saw a change in direction leaving the Freeman for a post at GHNHSFT's Queen Elizabeth Hospital in the busy Accident & Emergency Department. A post I held until 2003 when an opportunity arose for a two year part-time secondment as the trusts in-house Violence & Aggression (V&A) Trainer. I attended a National Control & Restraint General Services Association (Now General Services Association GSA) Tutors Course at St. Nicholas Hospital in Newcastle where I qualified as a Tutor. The part-time secondment was approximately 12 months, before a role evolved for a full-time Nurse Practitioner for the Prevention & Management of Violence & Aggression (PMVA). I was successful at interview & was appointed to the full-time post delivering training to staff, following up on reported V&A incidents and being a resource that staff can use around the prevention & management of violent & aggressive behaviour. 16 years in this specialised field I have developed the training offered to staff, initially on a solo basis, & now as part of a PMVA team who have experience in developing bespoke training packages throughout a busy Acute trust which also encompasses all services offered by an Acute trust including A&E, Medical & Surgical Assessment & Treatment, Maternity, as well as Older Persons Mental Health units, a dual Care ward, and Day Units offering support services for Dementia & early onset of Dementia. Throughout my 17 years in dealing with challenging individuals I have developed a vast knowledge of the subject matter, & along with the PMVA team deliver courses/sessions from Dealing with Conflict on the Telephone through a whole range of training up to & including the Control & Restraint of violent & aggressive individuals. I am a certified Intermediate Life Support Provider and provide the Basic Life Support & Recognition of the Deteriorating Patient as part of the Control & Restraint course provided by the PMVA Team. In Jan 2015 in an endeavour to maintain the health & wellbeing of staff trained & the individuals associated with the above course I commenced my Diploma in Occupational Health & Safety successfully obtaining this in March 2016. My interest in Health & Safety, lead me along with the PMVA team, to explore mechanical restraint to minimise the need for prolonged physical restraints. In March 2016 I attended a 'Safe & Effective Use of Restraint Course' & 'Safe & Effective Use of the Emergency Response Belt' (ERB). Having been successful on the course I obtained a BTEC Level 3 Advanced Award in Emergency Response Belt (ERB) use & BTEC Level 3 Advanced Award in Restraint Equipment use. I am actively involved in Trust wide risk assessments from departmental to developing individualised care plans for challenging patients. I have been the Trust Lone Worker Project Lead for the past 9 years working with Trust & Community management in developing our Lone Worker Risk Stratification. My current work involves the further advancement of a trust wide strategy around the NICE Guidance NG10, NICE QS154, CQC Restrictive Intervention Reduction Programme, DOH Positive & Proactive Care, Meeting Needs & Reducing Distress, Treat as One Simulation development.
Jan is a retired Registered Mental Health and General Nurse with 38 years experience in the NHS, holding a variety of Senior Nursing posts, mainly in Challenging Behaviour and Acute Psychiatric Admissions where she developed her interest in Prevention & Management of Violence & Aggression. She was asked to set up the Prevention & Management of Violence & Aggression Training and Advisory Service for NHS Lanarkshire in 1999 and managed this department until her retirement in 2011. Jan became an GSA Tutor in 1999, a Senior Tutor in 2004, a Director in 2012, Deputy General Secretary in 2015 and General Secretary in 2018.